With us, you will find a simple setup where we only deal with fiber networks.
Since all products follow a fiber BSA definition, you as a Service Provider have ample opportunity to personalize your products and services so they suit your target group and customers.

Our environment ensures standard contracts and specifications, allowing you as a Service Provider to always meet the same definition of products and services regardless of which fiber network you enter into a cooperation agreement with.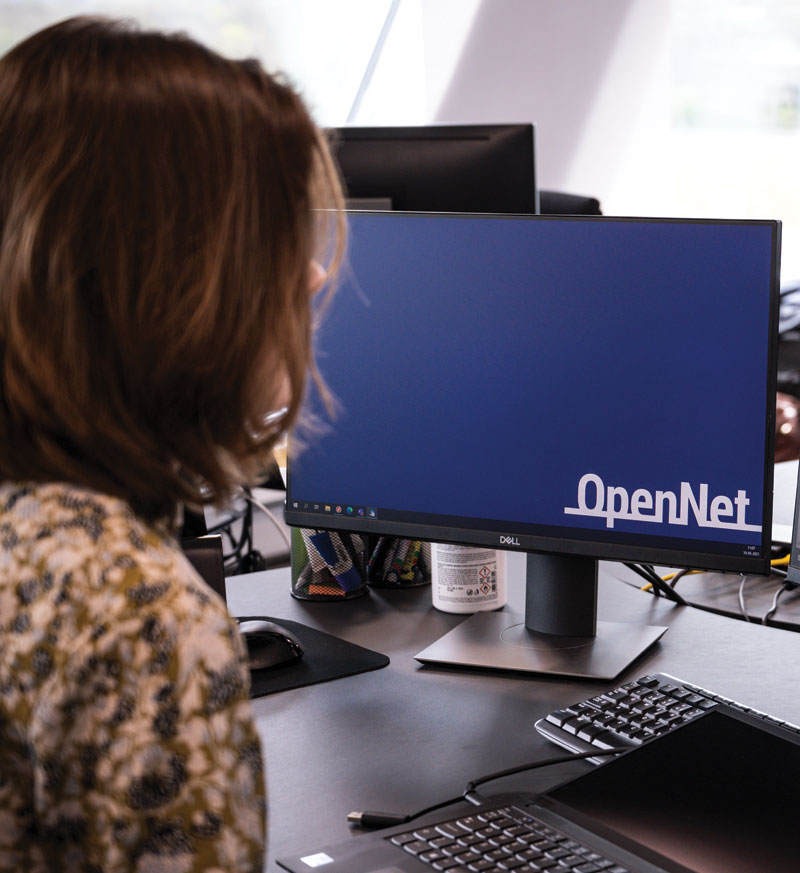 We deal with fiber
Our IT platform handles all technical provisioning in cooperation with:
• Fiber Infrastructure Owners
• Service Providers

If you are a Service Provider and want to provide internet and TV services to end customers on a large number of the established fiber networks in Denmark, OpenNet can help you get started.
Fiber solutions for both the private and business market
We have defined a few, simple product groups that you, as a Service Provider, can order from the fiber networks that OpenNet cooperate with. This means that you get the opportunity to put together exactly the end-customer products that your customers demand. It covers everything from ordinary end-customers to large contract solutions.

All transactions and daily communication between Service Providers and fiber networks take place via our IT platform. Here, all information and order handling is gathered in one familiar environment. Whether you are a Fiber Infrastructure Owner or a Service Provider, you can via our platform order, report errors, and exchange all necessary information in connection with operations.
Read more about our collaboration model here
Are you a Service Provider?
If you are a Service Provider, with the fiber BSA product you can assemble your product based on your needs and wishes.

The fiber network provides an access connection to a Point of Interconnect (PoI). From here you collect the IP traffic yourself and enrich it with IP layers, routers, wi-fi and other end-customer products.
Feel free to contact us to find out more about what our platform can do for your business.
Contact
Are you a Fiber Infrastructure Owner?
As a fiber company, you get a unique opportunity to open your network to new Service Providers via OpenNet's well-tested cooperation model and modern IT platform.

We help with all documentation and facilitate dialogue between you and the many Service Providers on our platform.
Feel free to contact us to find out more about what our platform can do for your business.
Contact
Contact us today
Are you a fiber network owner or a provider of internet or other IP-based products and services, and would you like to know more about OpenNet? Then you are welcome to contact us.